This last weekend we had such a fun time visiting Bend.  My Aunt and Uncle from Cali paid us a visit, and it was a great excuse for all of us to come to town and experience the beautiful Central Oregon outdoors with everyone.  We were on the go non-stop, but I really wanted to get some good pictures while we were there, but all our fun was happening during 90-degree afternoon sunlight, which is not ideal for picture taking.  The thing is though, I spend so much time looking for that beautiful golden-hour landscape or perfectly even portrait light, that I forget to just catch the memories that happen around me.  So this weekend I set out to do just that-catch the moments and the fun, regardless of how ideal the light was.  It made taking pictures a lot of fun!
Anyways, our first excursion was to the top of Mt. Bachelor.  In our hiking boots and backpacks we hoofed it to the top for a fancy dinner at the Pine Marten Lodge.  Well, actually, it was more like riding in style…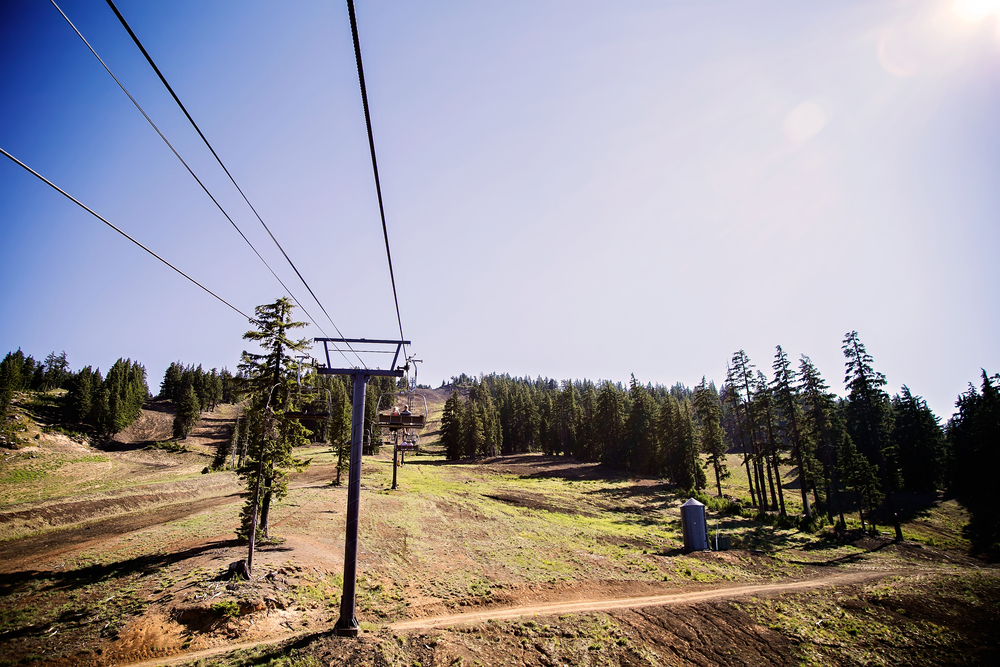 There were some amazing views from the top…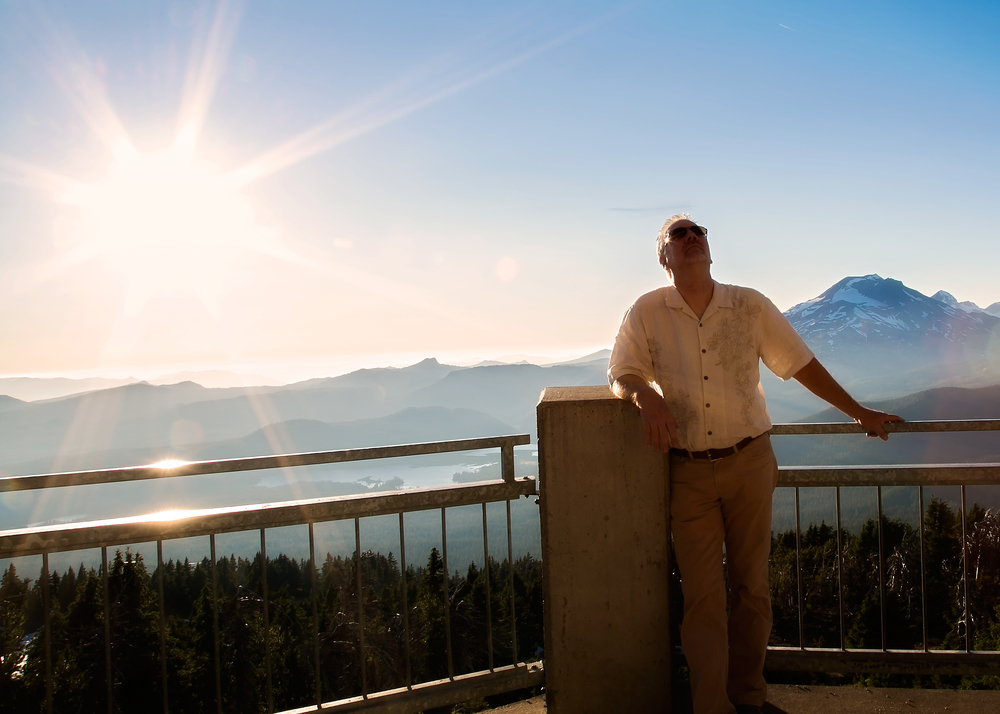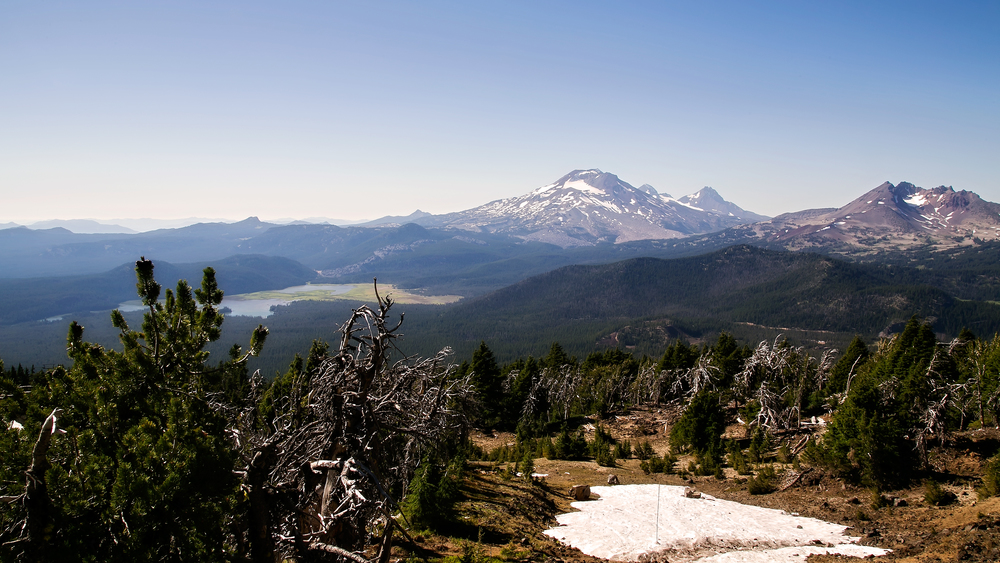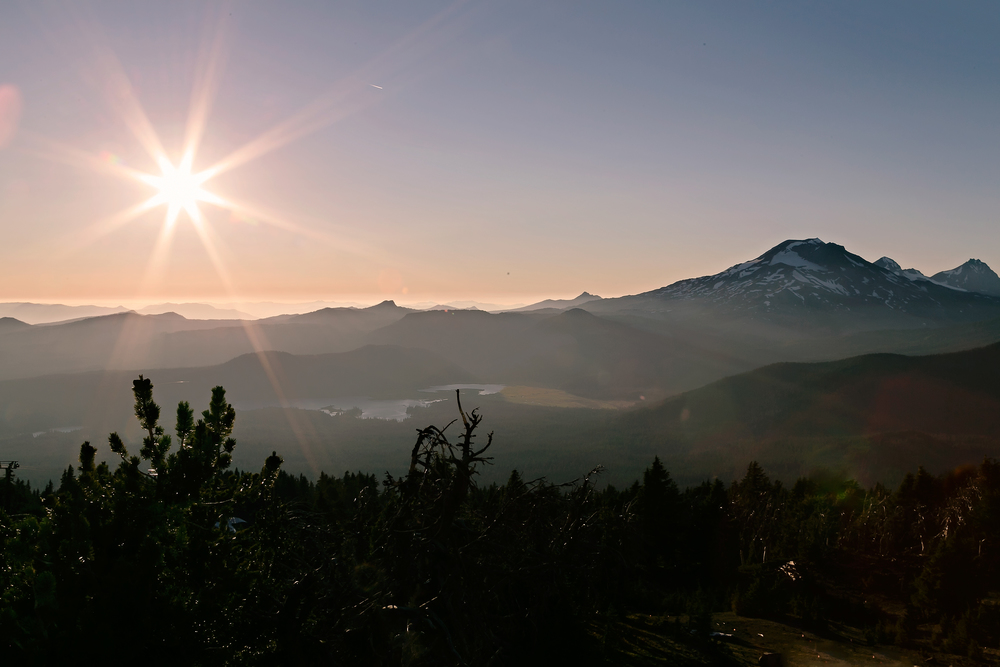 The kids had a blast eating at a way-too-fancy-for-kids restaurant, with their big wine glasses for water cups and elaborate desserts…
…Then, they had fun playing in the snow to burn off all their energy.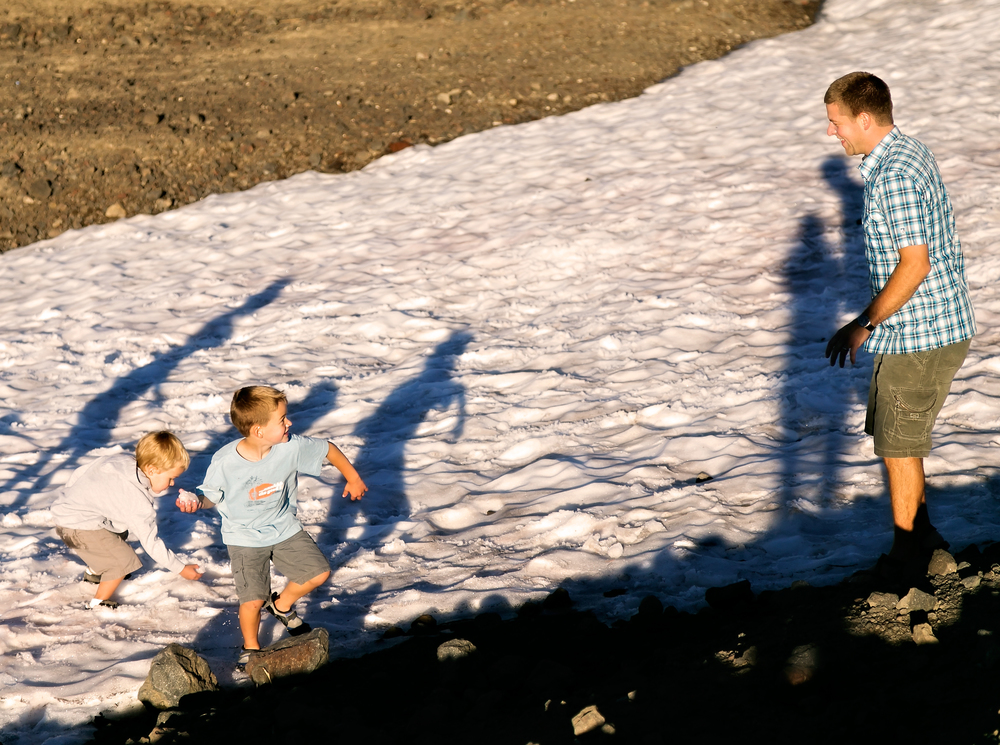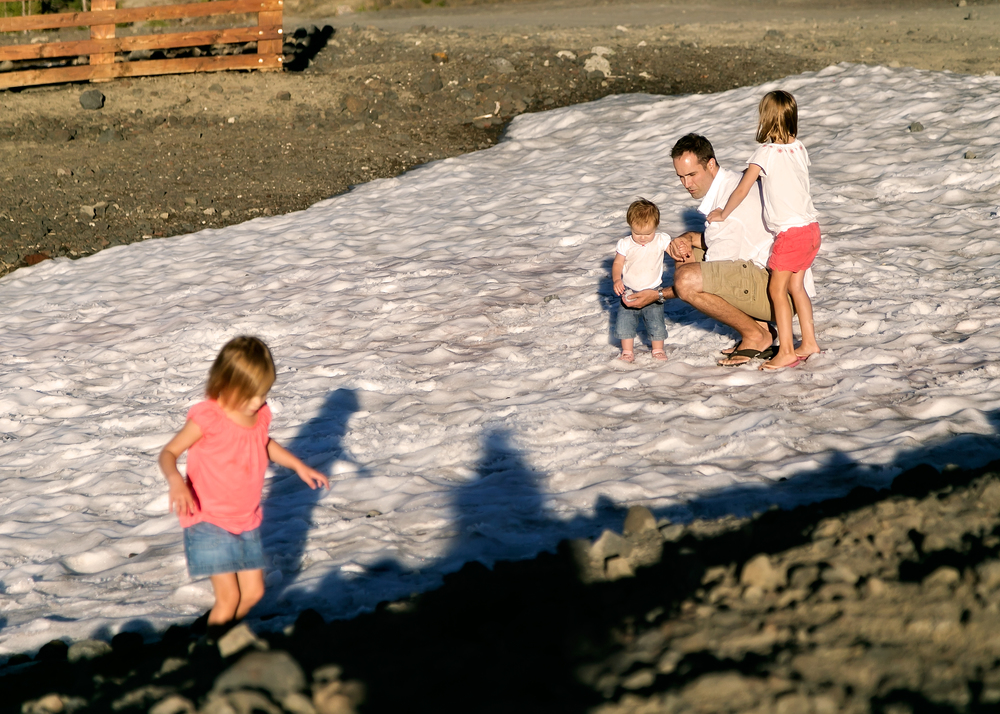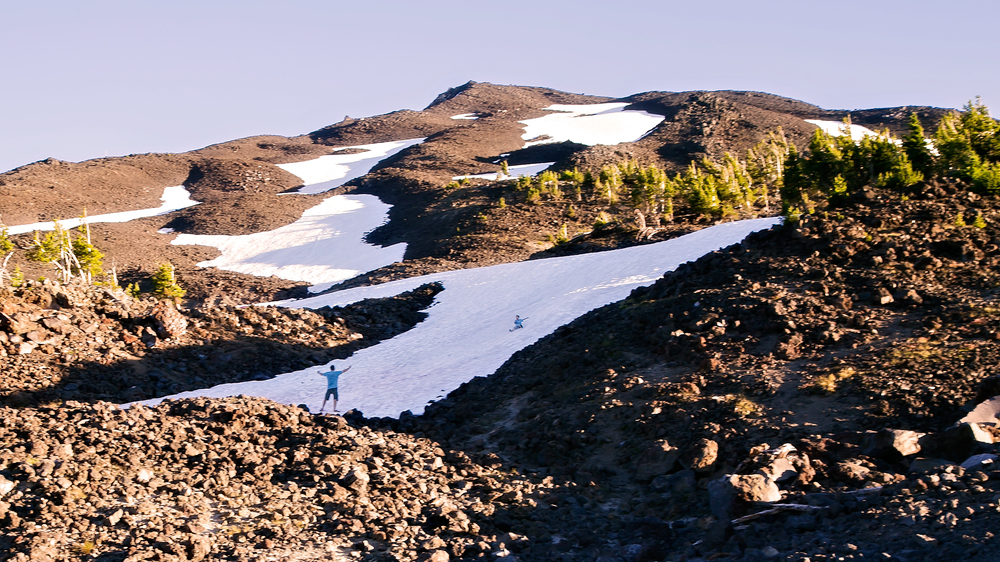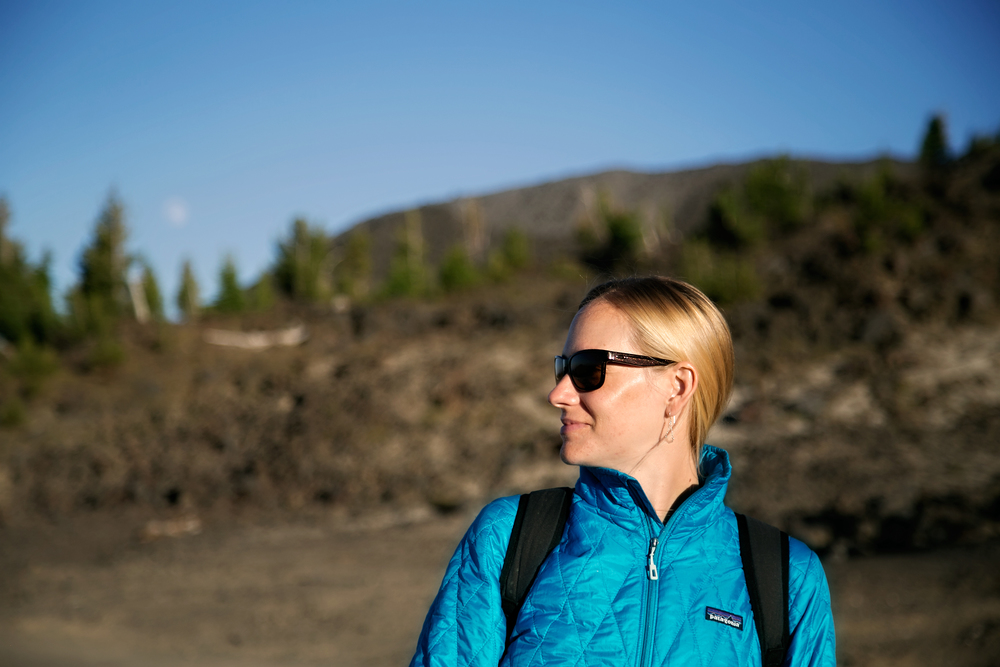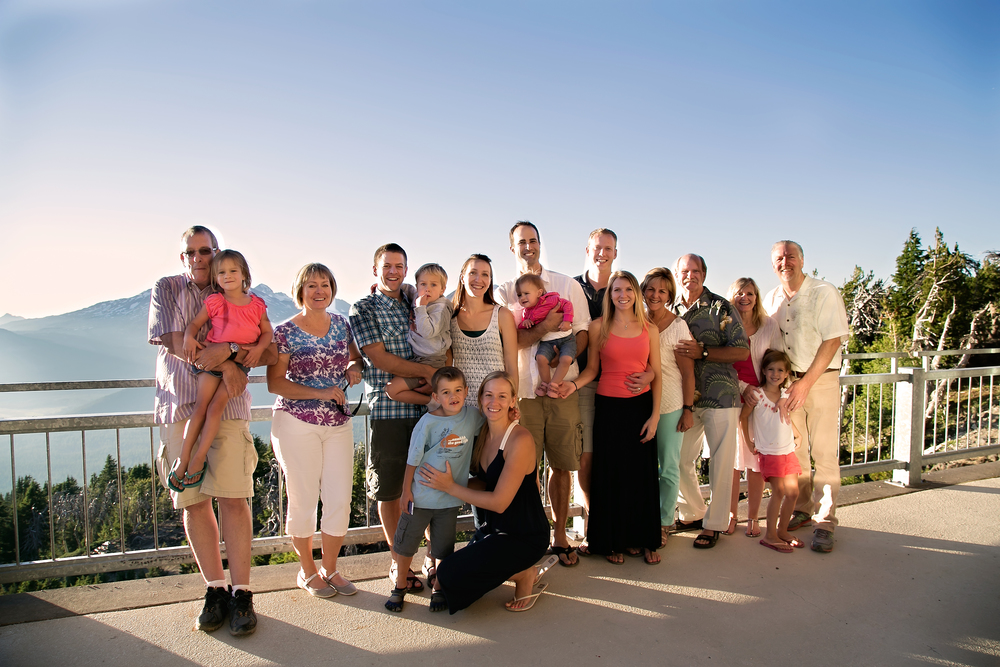 Bye Bye Bachelor!  Thanks for the fun!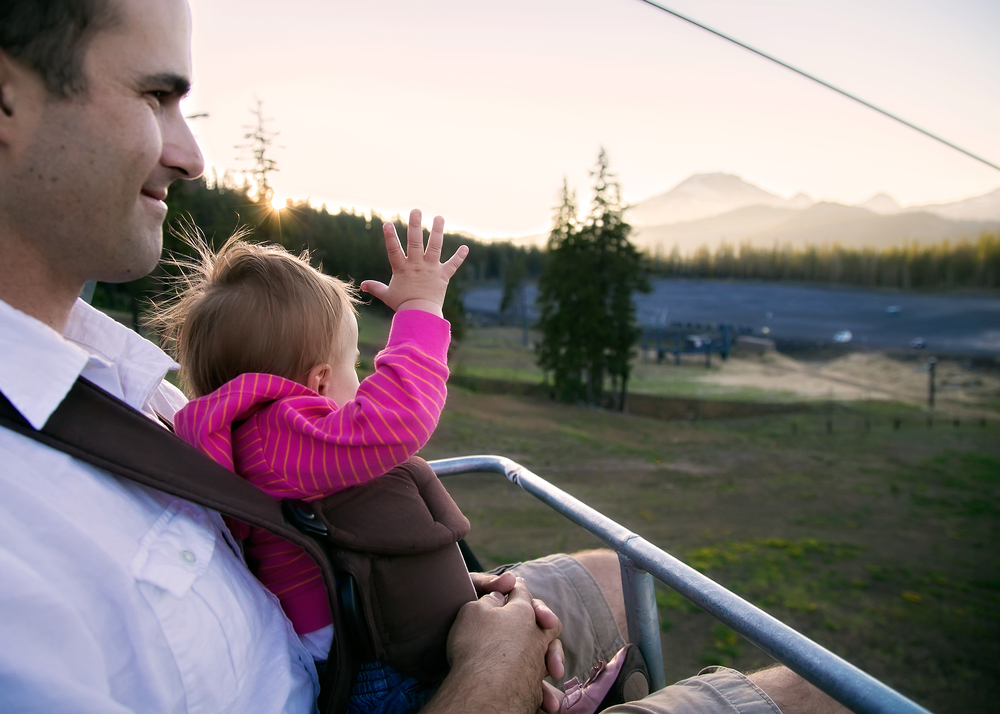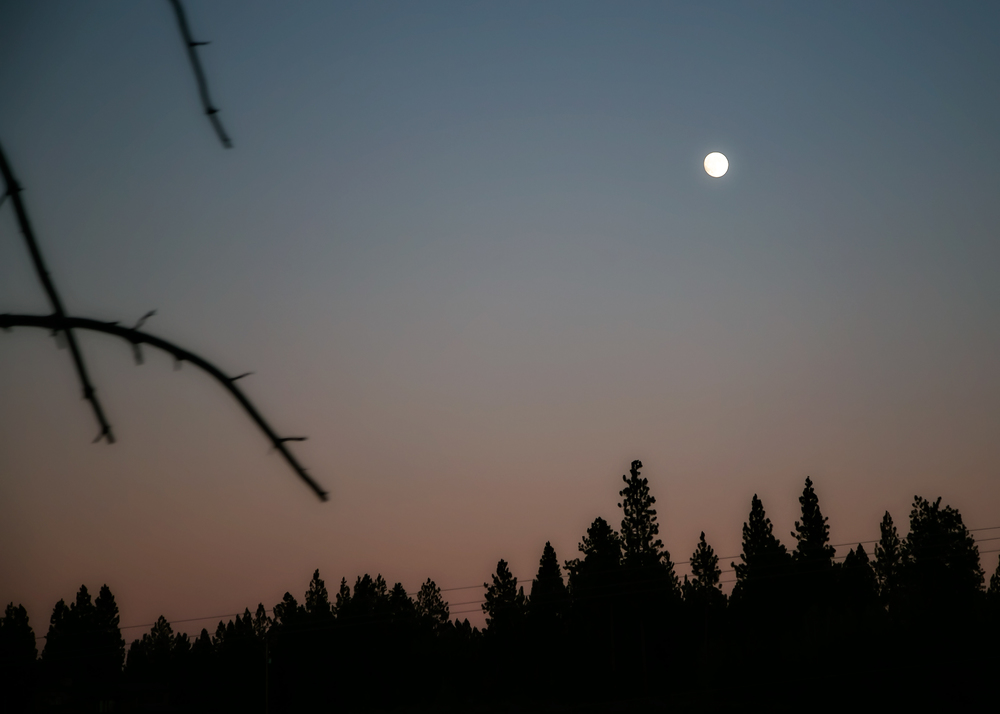 Then the next day we went to Lake Billy Chinook.  My crazy dad rented a giant pontoon boat and our super cool family friends brought their really rad (and really fast) ski boat.  We spent the day on the lake swimming, eating, drinking, and soaking up the intensely hot sun.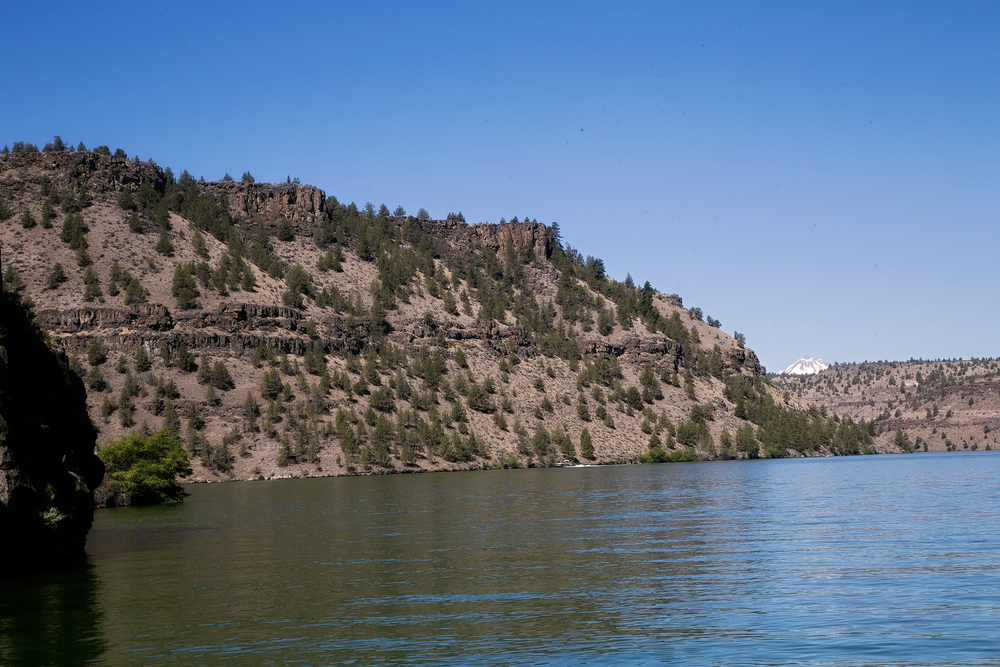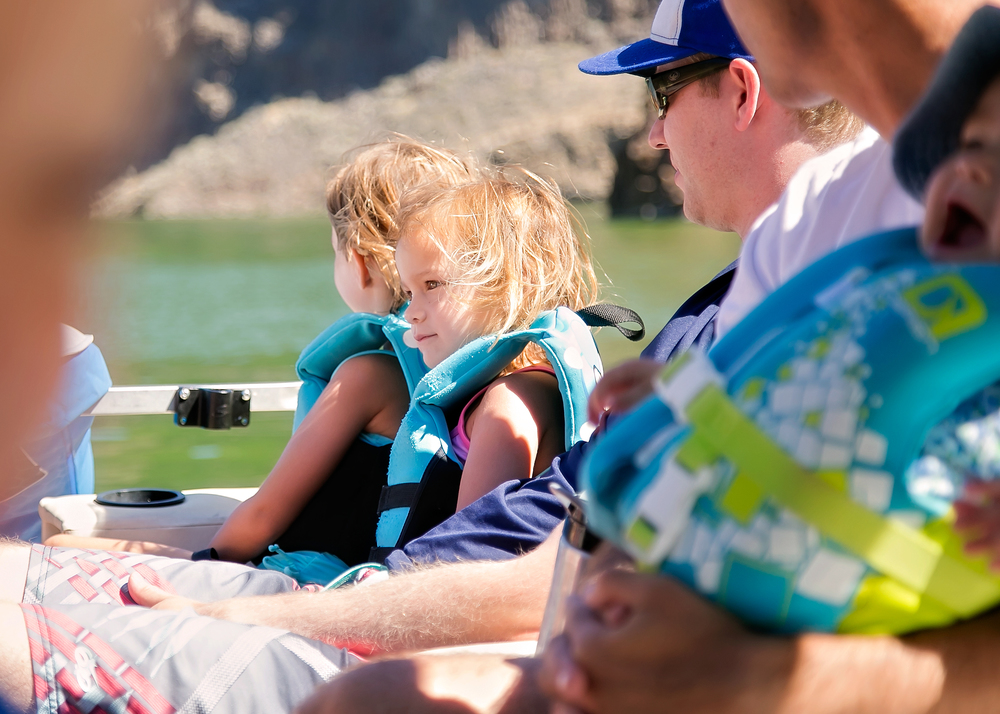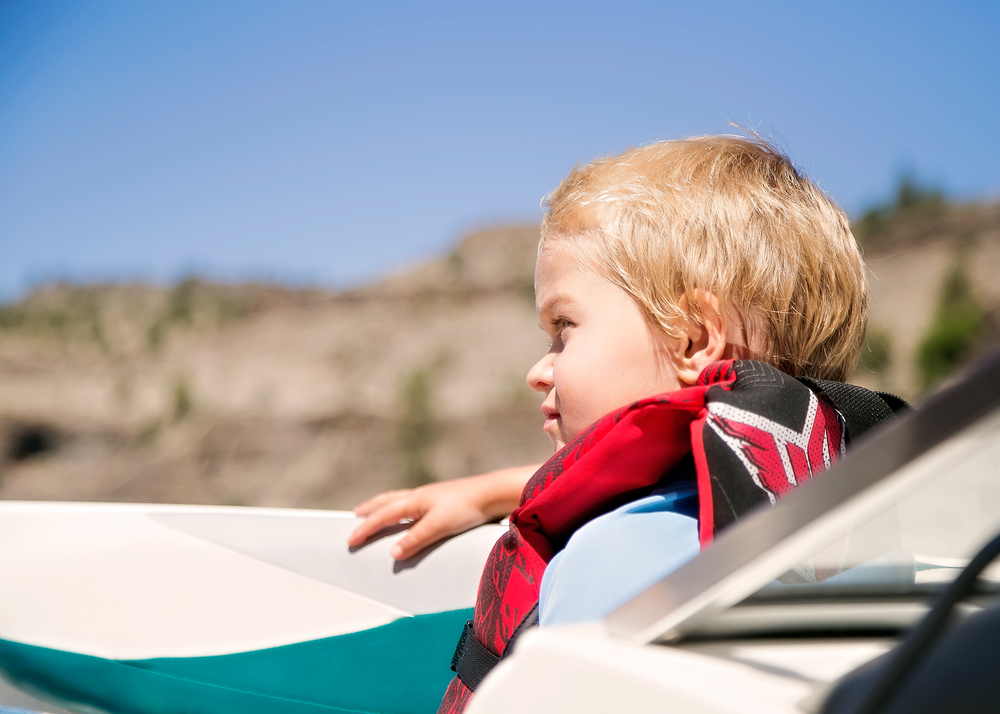 The nap gene runs deep in the Nelson blood…
Aunt Maureen knows the way to Aksel's heart!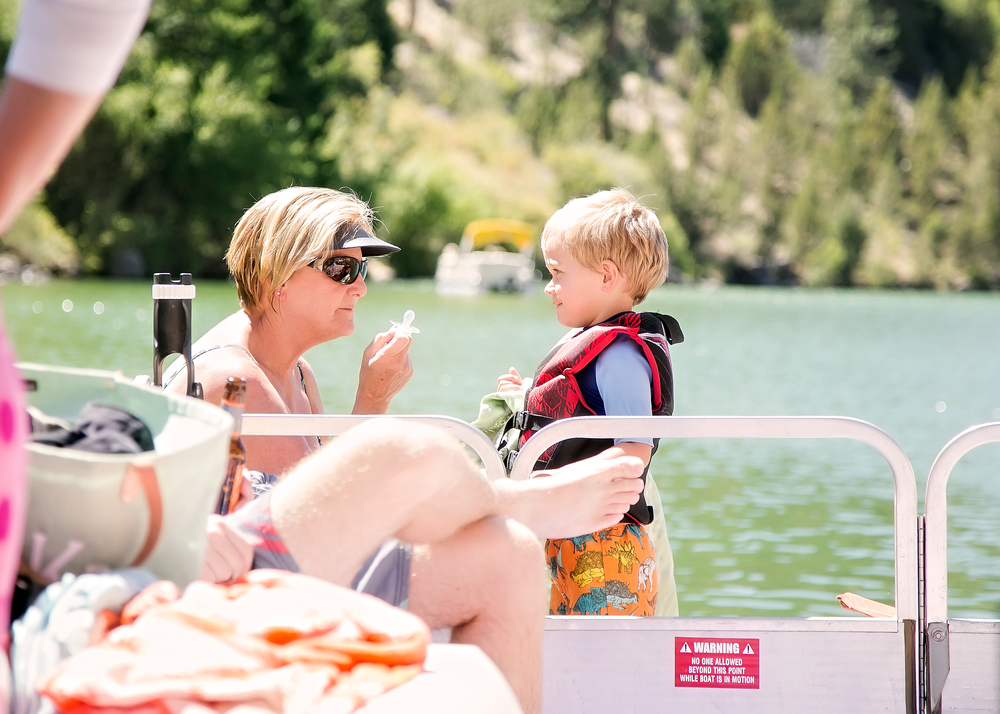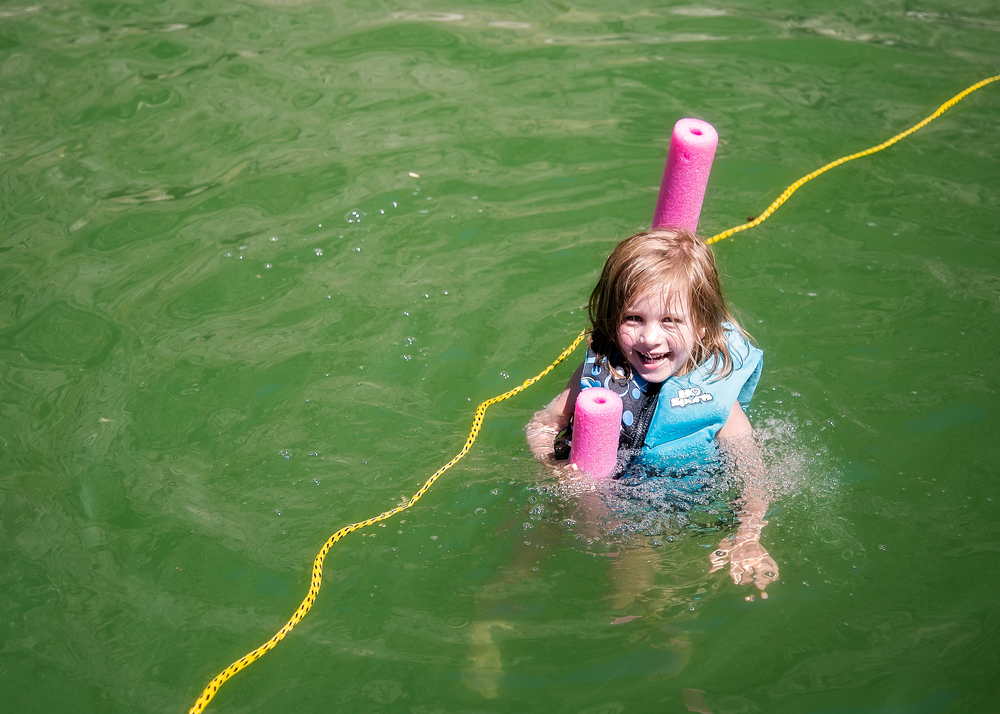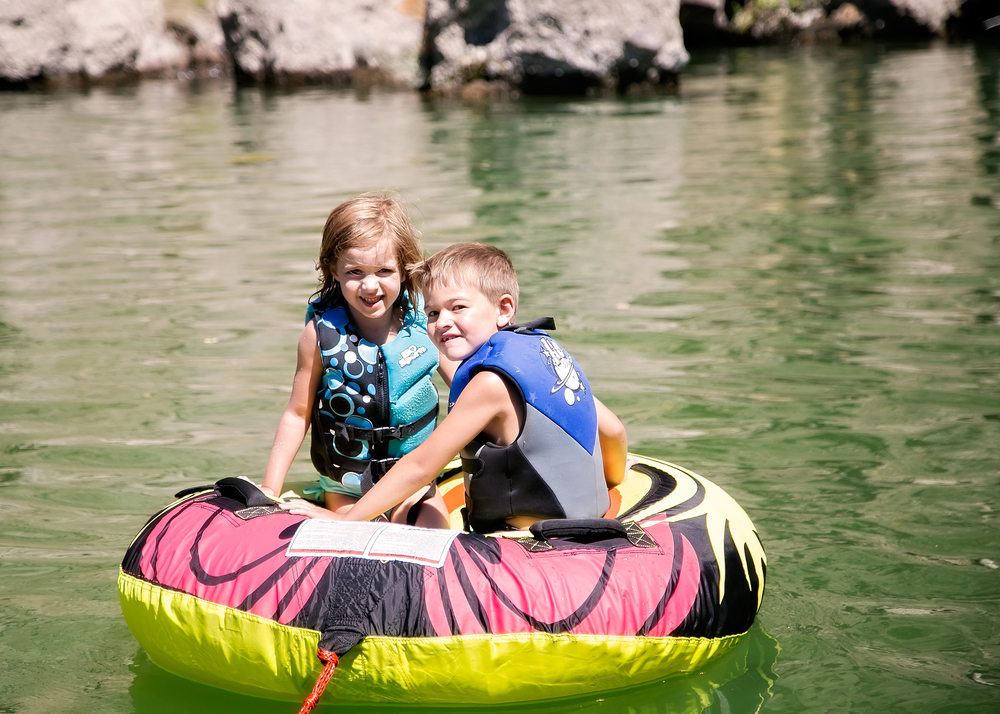 Aksel was nailing people with the Super Soaker, and he was quite pleased with himself for doing so.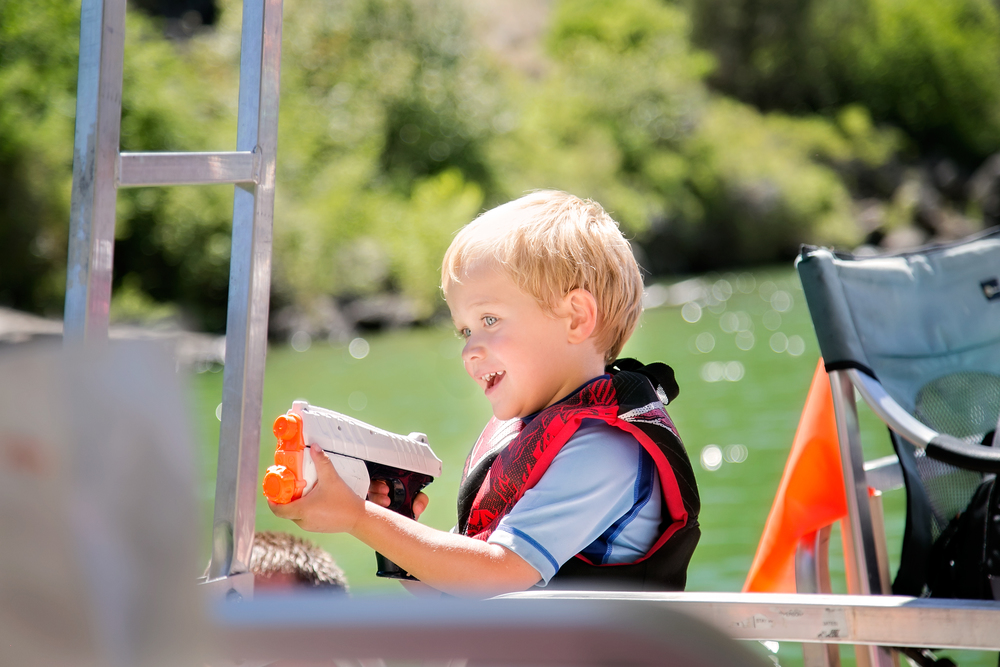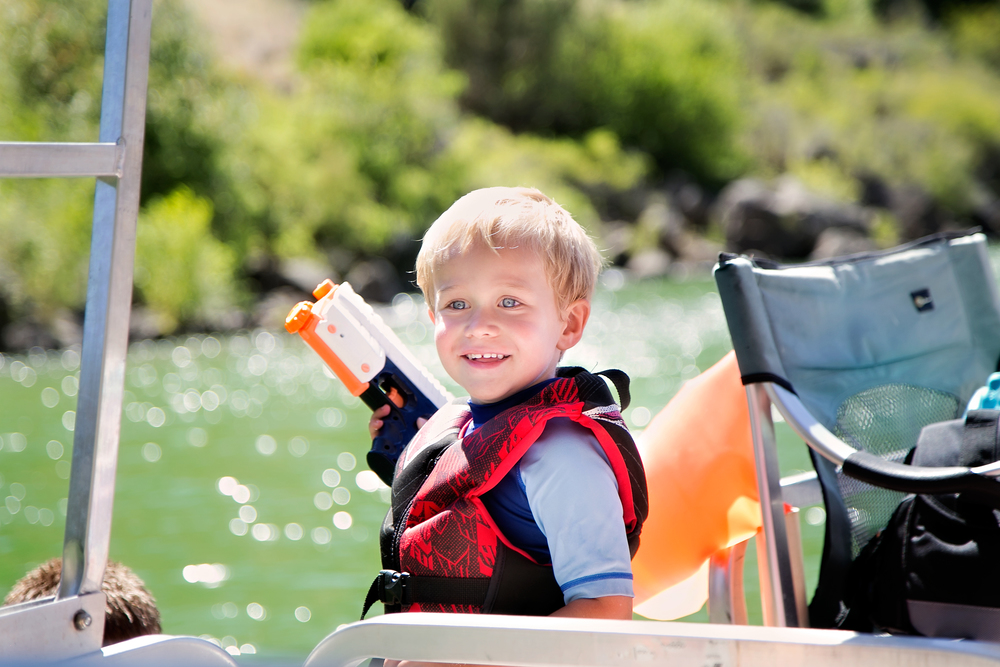 Ahhh, beautiful Bend!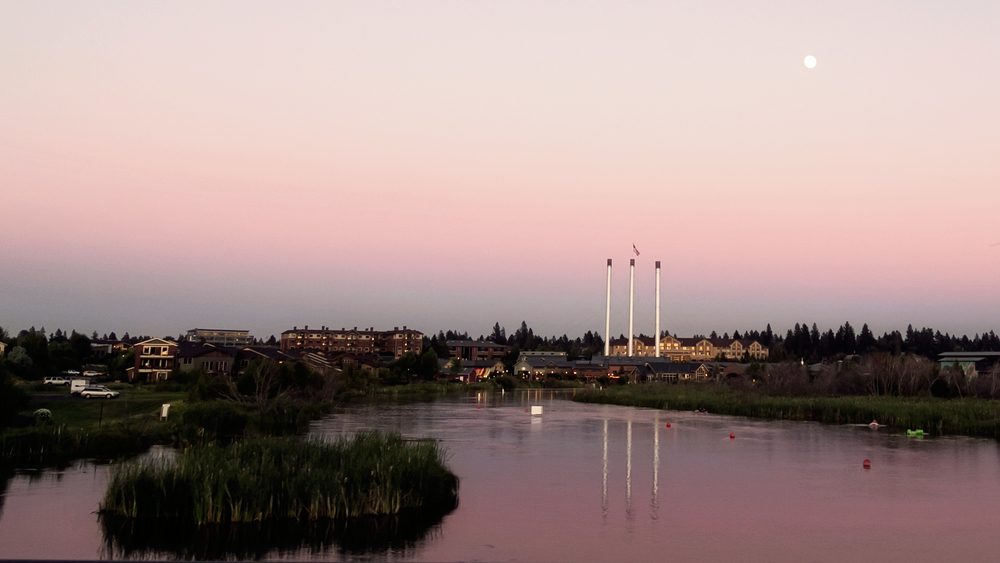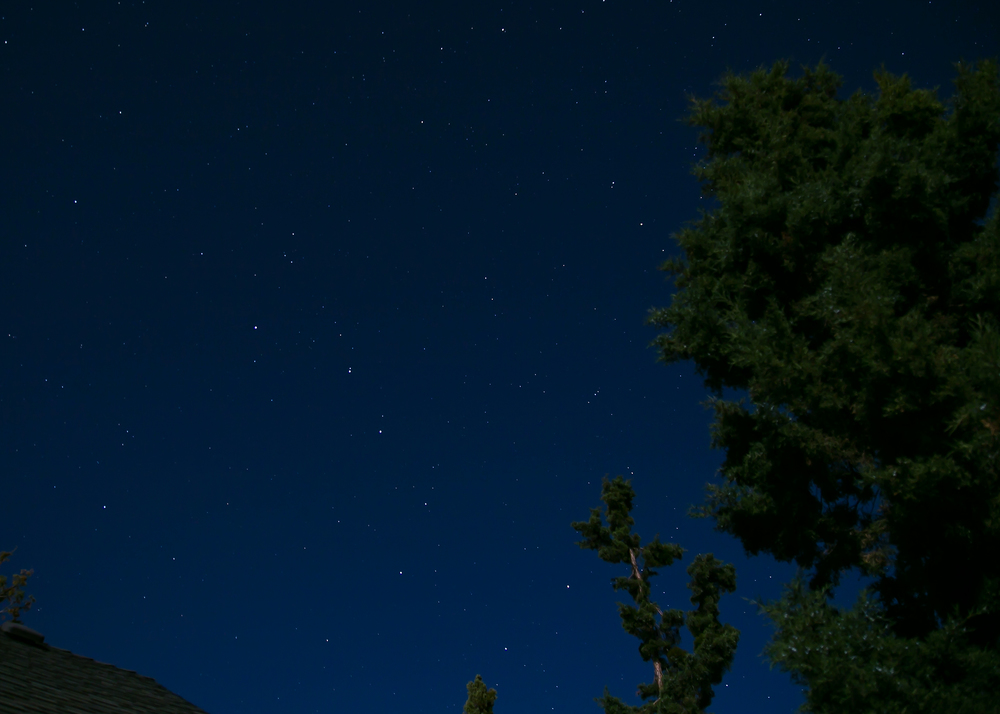 What a great weekend, totally a highlight of the summer.  I love Bend,
and can't wait to go back!  Thanks to my totally cool family for being
so awesome!!!