WHAT IF…you could take control of your career, your complexion and your future?
There is a movement, a community of social entrepreneurs changing the world of business, alongside two world-renowned dermatologists who are changing the face of skincare. Rodan + Fields empowers men and women to ignite change and dream bigger, and there's something in it for everyone. That's the power of life-changing skincare.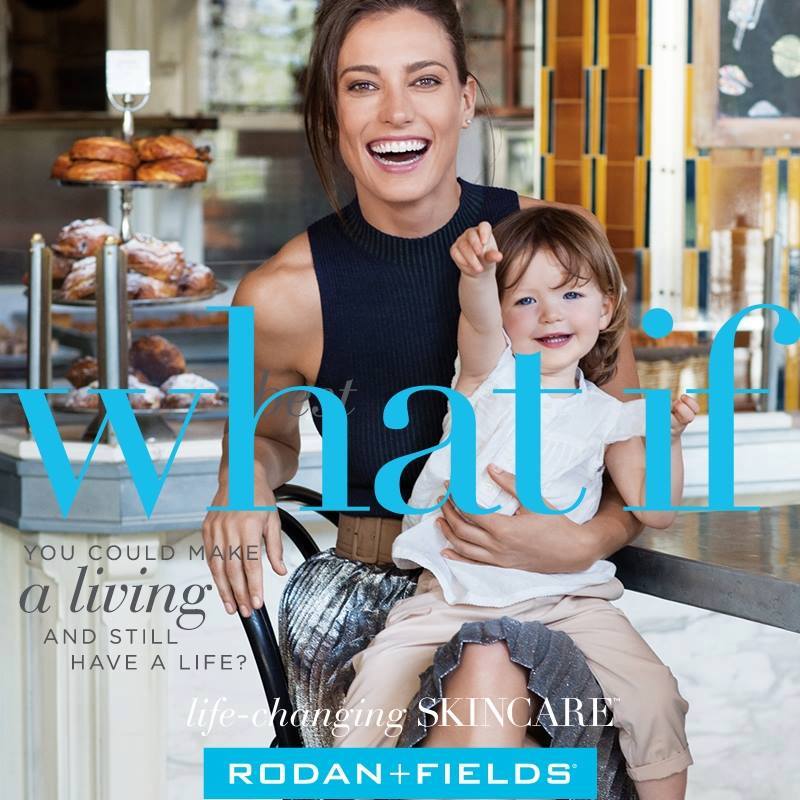 Meet our doctors and creators...Dr. Katie Rodan and Dr. Kathy Fields! They are known across the world as the creators of Proactiv. You've heard of it, right?!?  Proactiv is a multi-billion dollar household brand that owns more than 70% of the world's acne market, that's right, 70%!!!
But despite that enormous acheivement, this Stanford trained duo set out to go beyond the acne market and bring dermatology right into your home.  Not only that, but both also maintain an active practice in the bay area, teach clinical classes at Stanford AND run their newest baby - the brand they've deemed their legacy brand, AND what's brought us together here today – RODAN + FIELDS.
This line was created as a solution for skin conditions they most commonly saw with patients in their practice. Skin issues such as sensitive skin, acne, sun damage, dry skin and of course the biggest one, AGING!
The anti-aging industry is a 3.9 BILLION dollar industry AND GROWING! We are all aging all the time and none of us are very happy about it.  Thankfully, these amazing doctors have created solutions to help!
First a little about our history and how we came to be…Rodan+Fields was first launched in high-end department stores such as Nordstrom, Bloomingdales and Neimen Marcus in 2002. There, they quickly became the #1 best selling clinical skincare line in Nordstrom.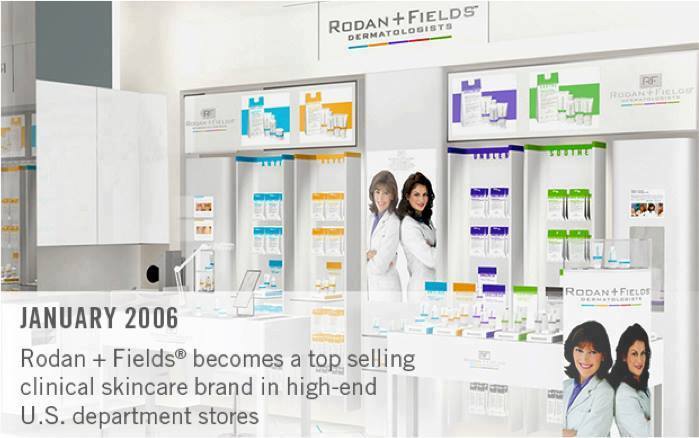 However, these doctors saw the changing times - the age of e-commerce, referrals, word of mouth, and social media was taking off, and they noticed that people were buying, not because of the sales person behind the counter, but because of the testimonials they heard from their friends!  Thus, they decided to do something completely different, pulling out of retail and becoming the very FIRST brick and mortar retailer to move out of retail and enter the direct sales channel.  What's even more amazing?  It was a pretty genius move because R+F sells at least three times as much product in one month as we did in an entire year in Nordstrom!!
OUR PRODUCTS:
We have four base regimens used to address all the most prominent skincare concerns and issues, they are as follows:
Redefine: We are all aging all the time, but what that looks like is up to you. REDEFINE™ is a comprehensive Multi-Med® Therapy skincare solution that layers potent cosmetic ingredients including peptides and hyaluronic acid. With regular use, REDEFINE helps defend against and reduce the visible signs of aging for noticeably firmer, smoother, flawless-looking skin.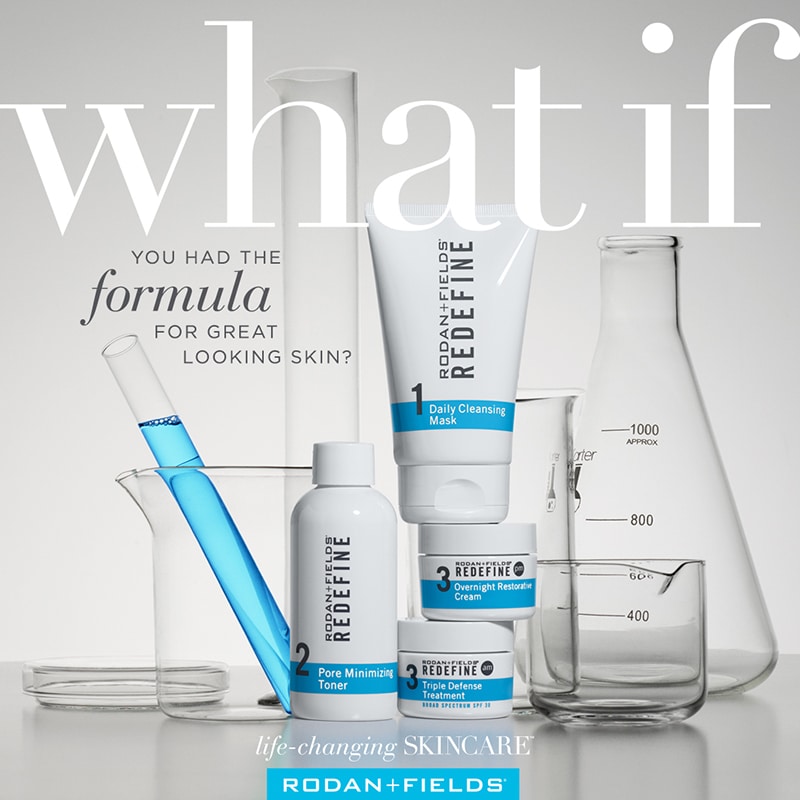 Reverse: Clean the slate and see a brighter future for your skin with REVERSE™ Brightening Regimen. Exposure to the sun and the environment is the top accelerator of signs of aging. Erase these signs, including dullness, discoloration and uneven skin tone with REVERSE Brightening Regimen. It exfoliates, brightens, reduces the appearance of fine lines and wrinkles and defends against sun exposure for a long-term solution for a radiant complexion.
Unblemish: Take control of acne with the UNBLEMISH Regimen. A complete Multi-Med® Therapy solution, the UNBLEMISH Regimen is clinically tested to help stop blackheads and pesky pimples before they become visible on your skin's surface. Found to combat the entire acne cycle, this Regimen helps unclog pores, calm your complexion and keep acne from making unwelcome appearances. UNBLEMISH Regimen combines cosmetic and active over-the-counter ingredients to penetrate pores and eliminate most acne blemishes.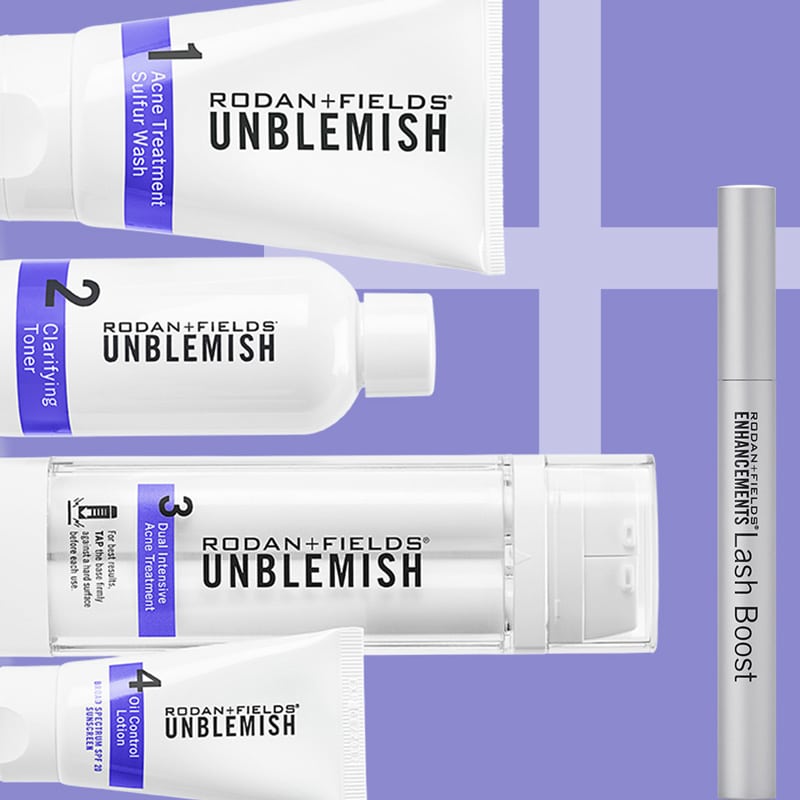 Soothe: Use this skincare Regimen to soothe sensitive skin and maintain healthy-looking, even-toned complexion. A complete Multi-Med® Therapy solution, the SOOTHE™ Regimen is developed specifically for sensitive skin. Our patent-pending RF Cold Fission™ Technology replaces harsh emulsifiers used to create traditional creamy moisturizers, and patent-pending RFp3 Technology, a powerful combination of skin-soothing peptides that can calm dry skin and reduce visible signs of redness.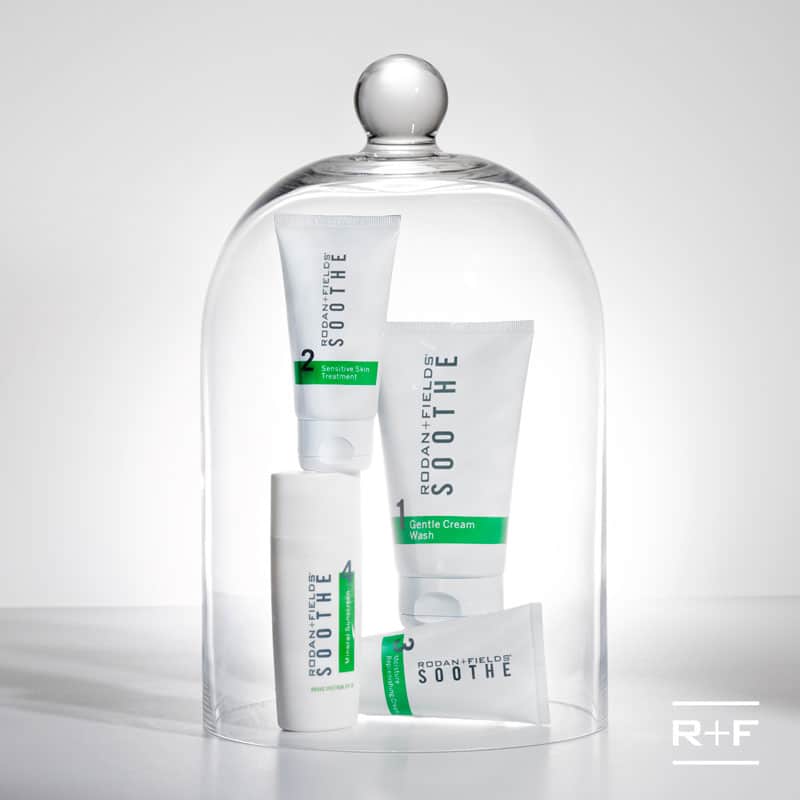 In addition to our regimens we have several ENHANCEMENTS, two of which included:
Lashboost:  What if you had the lashes you long for?  Our doctors have done it again, and this time, LASHBOOST has taken the skincare industry by storm!!!  Get lush, longer-looking lashes in as little as four weeks with ENHANCEMENTS Lash Boost™.*  No damaging glue, extentions, harsh chemicals, or prescription required.  This nightly eyelash-conditioning serum features a unique proprietary formula that improves the appearance of lash volume and length for lashes that are 100% real and 100% yours. In weeks, you may not even need mascara at all!
AND…
Active Hydration Serum, one of OUR NEWEST PRODUCTS!
Another game-changer, Rodan + Fields has created the first ever Active Hydration Serum that will increase the skin's hydration 200% in the first use! Innovation to the extreme, they created their own molecule to allow AHS to have 30% glycerin (normal amounts in other products are only 1-2%)!
What if...acting younger wasn't an act?  Did you know dryness makes your skin look and act older?
Active Hydration Serum is clinically tested to instantly raise skin's hydration level by 200% after just one use, and maintains it for up to eight hours*. It's an oil-free, super-hydrating serum that fights dryness in two ways thanks to the R+F proprietary 3D3P Molecular Matrix.  The combo of hyaluronic acid and 30% glycerin attracts and locks in moisture from the atmosphere, forming a water reservoir on the skin's surface so your skin stays continuously hydrated all day. Hydrated skin in turn responds more easily to the skincare products layered on top, therefore boosting their performance.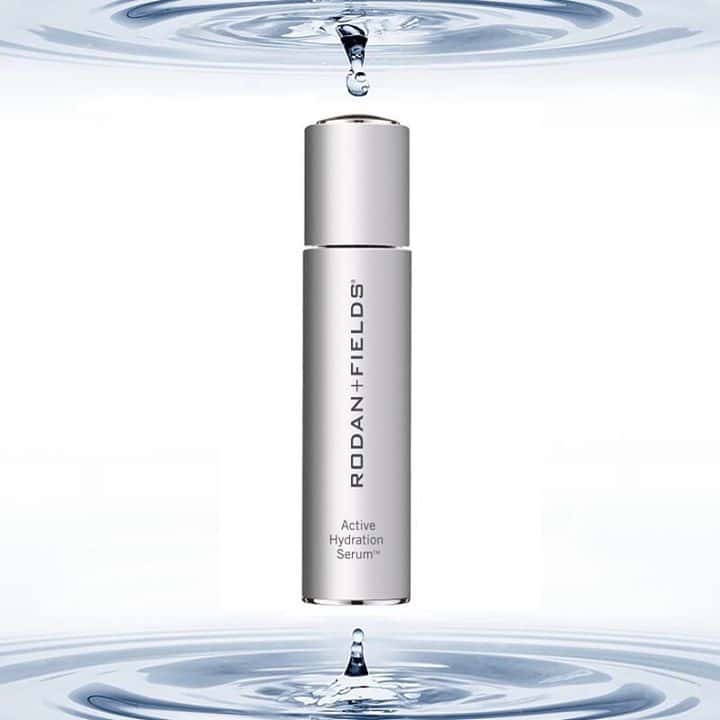 With products like this to offer our customers, it's no wonder we are #1!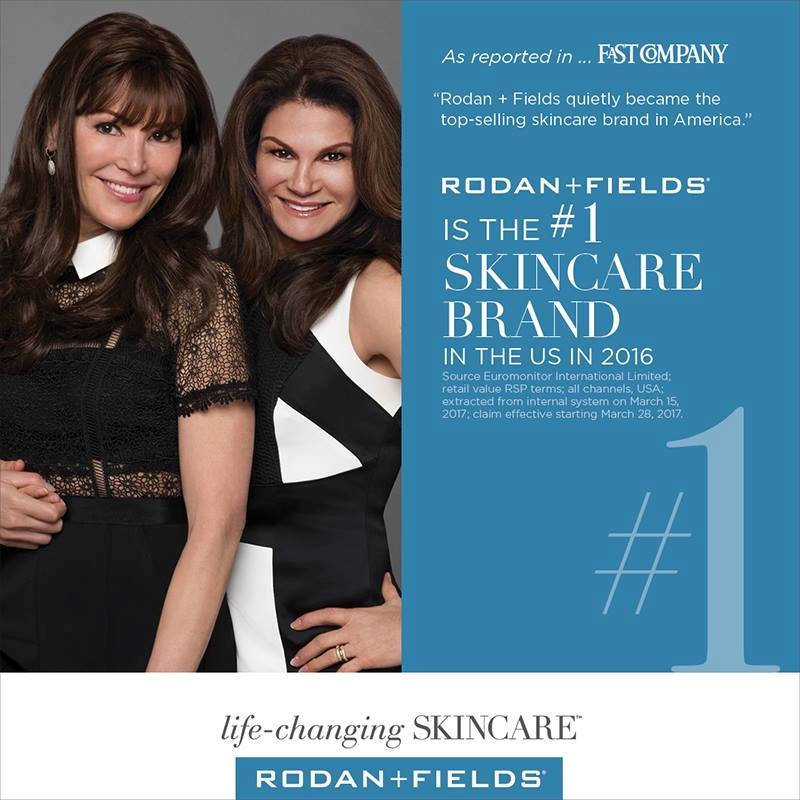 The world of commerce is completely shifting and changing. With Amazon prime and other online stores, many people prefer the convenience of shopping with the click of a button.
Kate Rodan and Kathy Fields knew they had to keep up with these times and decided to create an e-commerce business, which means that our businesses are completely VIRTUAL!
*We maintain ZERO inventory outside of the business kit we purchase to open our business and/or the products we are personally using.                                                                                               *Our customers order from our personal website and the products get delivered straight to their door! No deliveries to your customers!                                                                                             *Our customers shop when, where, and as often as they like from our online stores!
Dermatological grade skincare is literally a click of a button away from every person you know with skin! WHAT IF you could own a virtual skincare clinic from the comfort of your home?
*There are no requirements to do parties to sell!  Because of our virtual model, we aren't limited to our local networks.  With the internet, the sky's the limit!                                                               *And the very best part, all products are completely tested for safety and efficacy and guaranteed to give results within 60-days or customers can return (straight back to corporate) for a full refund!  Risk-free shopping at its finest!
This is why we are shaking things up in the skincare world!  Check out these stats from 2016 to prove it:
Euromonitor (The world's most comprehensive market research company on consumer products, commercial industries, demographics and consumer lifestyles in the USA) released some AMAZING news regarding Rodan+Fields as a business opportunity from 2016!
• We were named the #1 Skincare Brand in all of North America.
• #1 Anti-Aging Brand in the U.S.
• #1 Premium Acne Brand in the U.S.
• R+F is the fastest growing skin care company in the U.S. for the past 6 years in a row.
• We just became a billion dollar company in less than 10 years!  That is unprecedented growth!!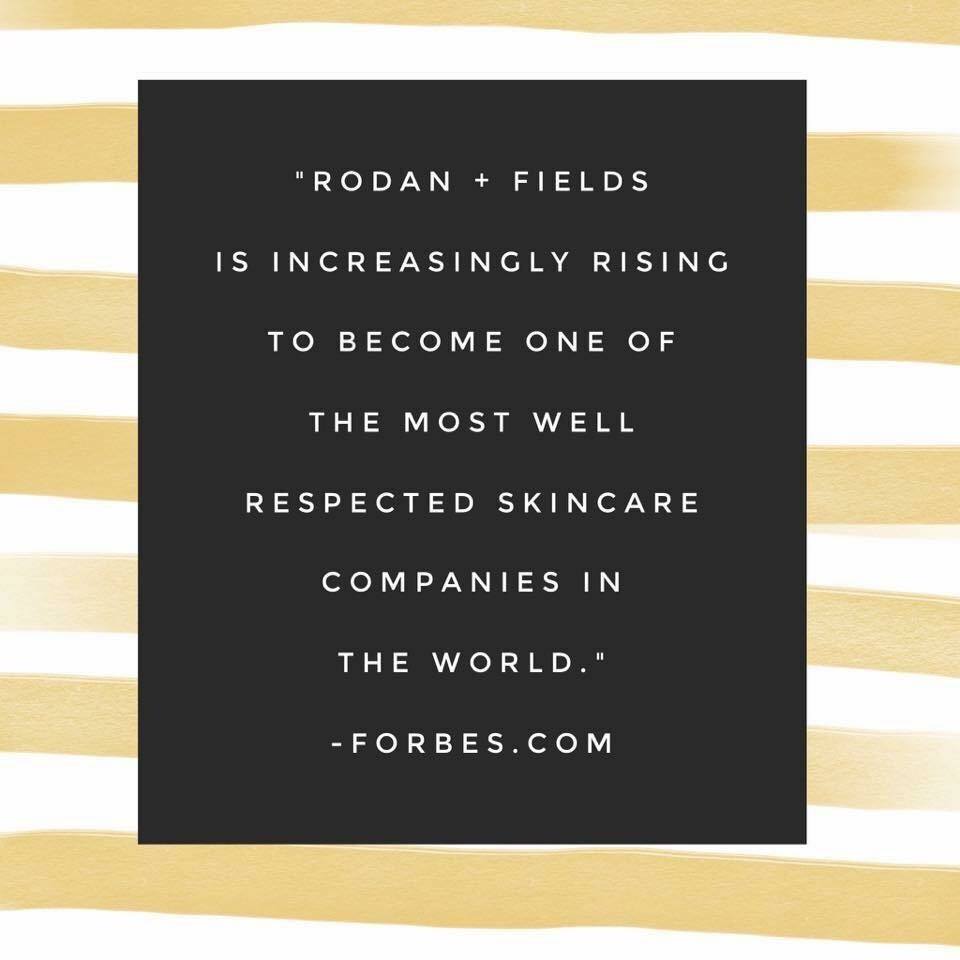 We are extremely proud of the growth and achievements Rodan+Fields has made in the last year. It really is an incredible opportunity with the best products on the market.  Across all brands, all price points, we are NUMBER ONE!  In 8 years we have climbed to be the FASTEST growing and TRUE industry disruptor!
What are you waiting for?
"This isn't something you can't afford to start, this is an opportunity you can't afford to miss."
Did you know that right now over 93% of the world doesn't even have access to Rodan + Fields products yet? Less than 7% can even purchase our products. YET WE ARE #1 IN ALL OF NORTH AMERICA (CANADA AND U.S)
Imagine what will happen when 10% can purchase R+F ...20%...45%! Proactiv is sold in 181 countries. R+F is currently only sold in 3 (US, Canada, and just recently launched in Australia in September 2017).
SPEAKING OF AUSTRALIA, we are just newly launched down under (with plans to expand into Asia the following year)!  We are THE fastest-growing premium skincare line and WILL be going global, it's just a matter of time.
We each OWN our own virtual skincare business backed by two leading dermatologists in one of the FASTEST growing markets. There is nowhere to go but UP!!!! Are you ready to join us and be your own boss? If we can do this, you can do it! Make today the day to start the conversation with us to learn more!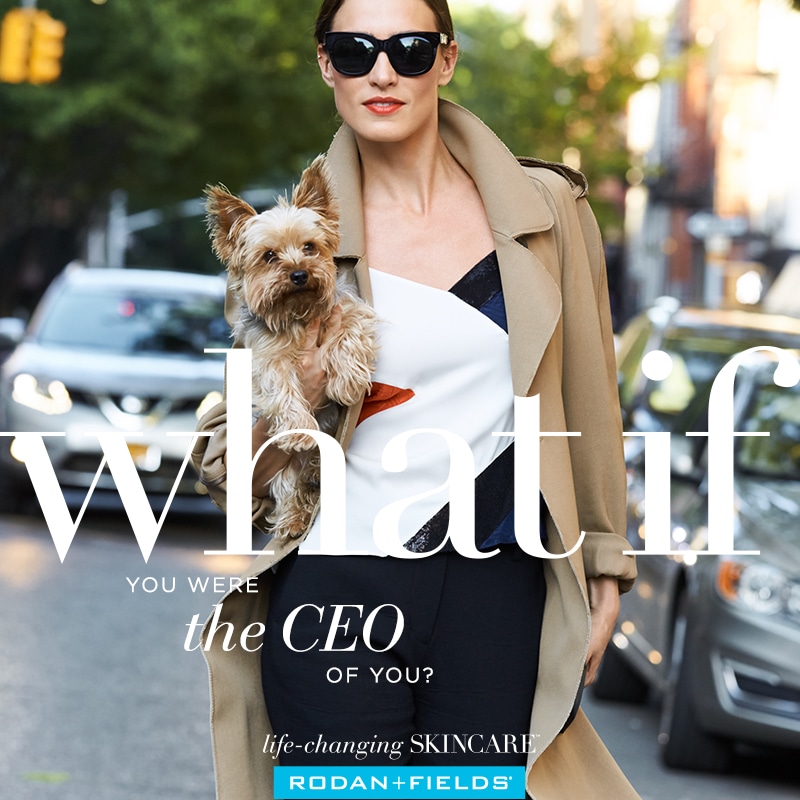 You can't afford to wait!  Schedule a phone call with me to learn more about how to get started and join the movement.  Your "WHAT IF" is just a phone call away!

Warning: preg_replace_callback(): Compilation failed: invalid range in character class at offset 22 in /home/kellyb12/public_html/wp-content/plugins/so-widgets-bundle/base/siteorigin-widget.class.php on line 839

Warning: preg_replace_callback(): Compilation failed: invalid range in character class at offset 22 in /home/kellyb12/public_html/wp-content/plugins/so-widgets-bundle/base/siteorigin-widget.class.php on line 839


Warning: preg_replace_callback(): Compilation failed: invalid range in character class at offset 22 in /home/kellyb12/public_html/wp-content/plugins/so-widgets-bundle/base/siteorigin-widget.class.php on line 839

Warning: preg_replace_callback(): Compilation failed: invalid range in character class at offset 22 in /home/kellyb12/public_html/wp-content/plugins/so-widgets-bundle/base/siteorigin-widget.class.php on line 839