Okay so this is SUPER nerdy, but there is this whole other sub-specialty of night photography that is called astrophotography.  It's pretty nuts because the cameras they make nowadays can actually see the stars like a telescope.  When you adjust the settings just right, they are able to pick up the light from the stars to capture far more than the naked eye can see.  It's actually really cool, and I've been dying to try it, but you really have to go to a place far away from city light pollution.  Anyways, this weekend we went camping in Central Oregon, out at Prineville Reservoir, and the night sky was crystal clear.  So as usual in these circumstances, I dragged Jon down to the lake front to be my bodyguard/camera caddy at about 10 at night.  After several 30 second exposures, and lots of adjusting of my settings, I was able to pick up some pretty sweet shots of the Milky Way.  Here they are (If the picture is too big to see on your screen you can click on it and it will re-size so it can be more easily viewed)!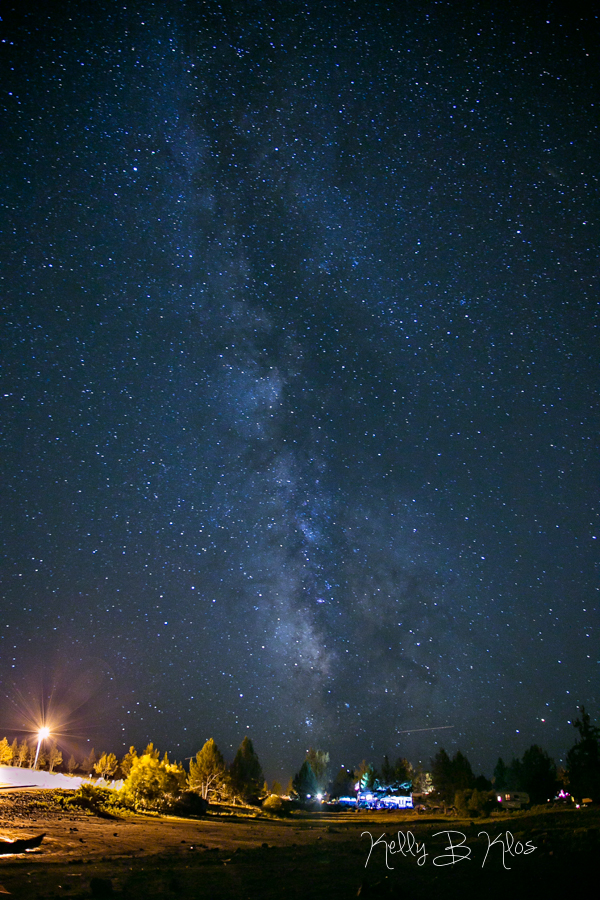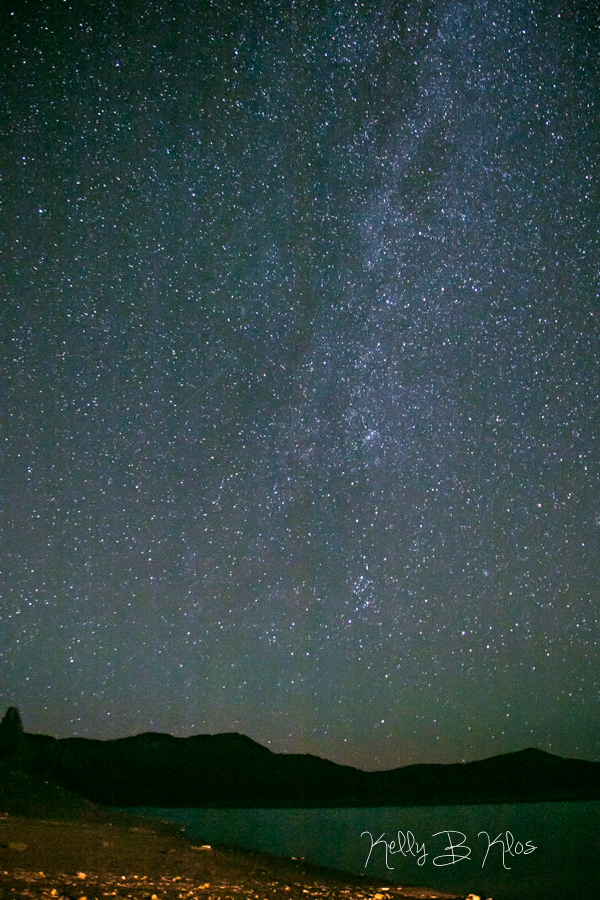 This next one was aimed straight up at the sky, and where we were it was almost stark black except for the sky.  My settings were at f/4, ISO 2500, with a 30 sec exposure (which means it was dark!).  Anyways, I know that teeny tiny streak in the top middle-right of the frame was a meteor, invisible to the naked eye.  I'm not sure what the light flare in the top left corner is, but I think it was another meteor that my camera captured at the end of the exposure.  So cool!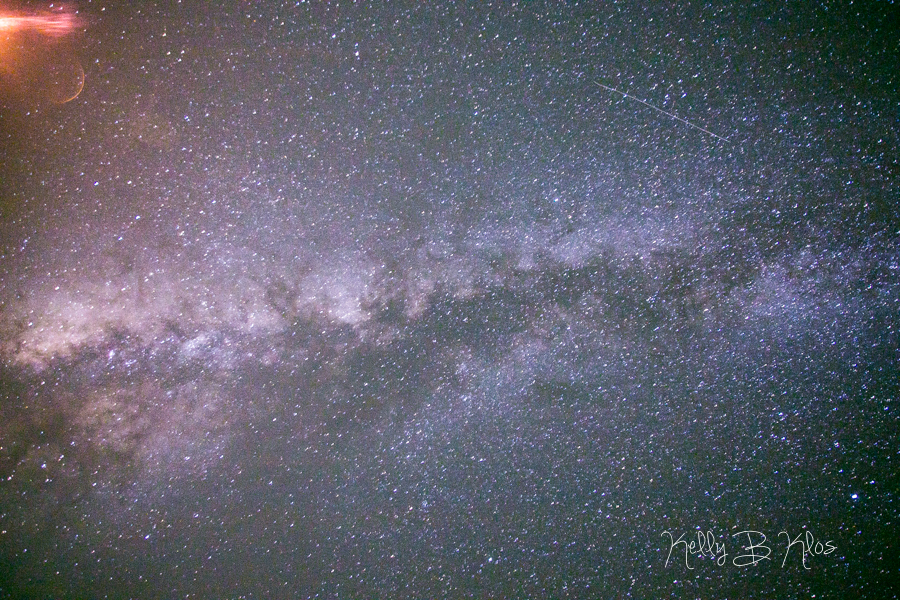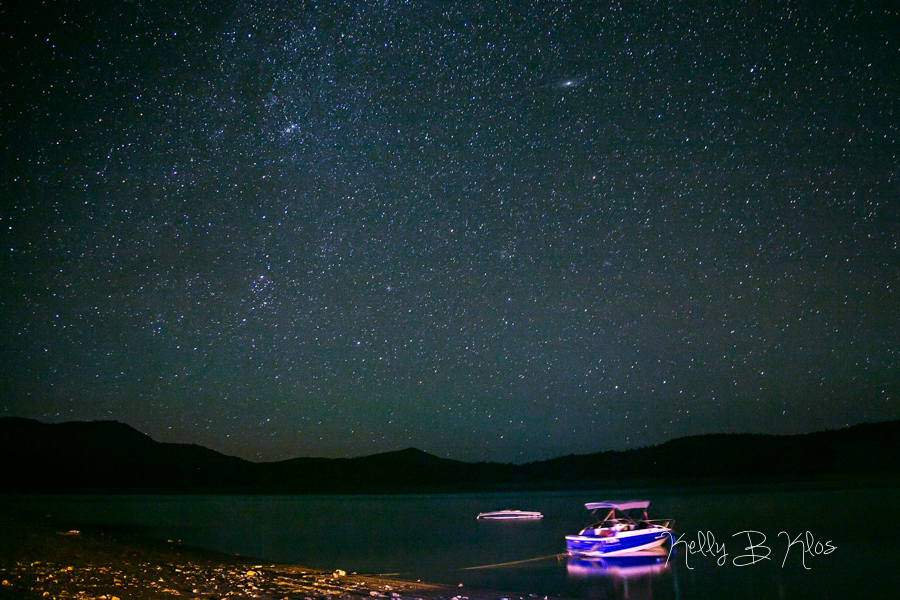 Seeing these pictures and the magnificent amount of stars stretched out among the heavens, I was reminded of Isaiah 40:25-31:
"To whom will you compare me?  Or who is my equal?" says the Holy One.   Lift up your eyes and look to the heavens: Who created all these?  He who brings out the starry host one by one and calls forth each of them by name.  Because of his great power and mighty strength, not one of them is missing.  Why do you complain, Jacob?  Why do you say, Israel, "My way is hidden from the LORD; my cause is disregarded by my God"?  Do you not know?  Have you not heard?  The LORD is the everlasting God, the Creator of the ends of the earth.  He will not grow tired or weary, and his understanding no one can fathom.  He gives strength to the weary and increases the power of the weak.  Even youths grow tired and weary, and young men stumble and fall; but those who hope in the LORD will renew their strength.  They will soar on wings like eagles; they will run and not grow weary, they will walk and not faint.
Amen to that!
~K